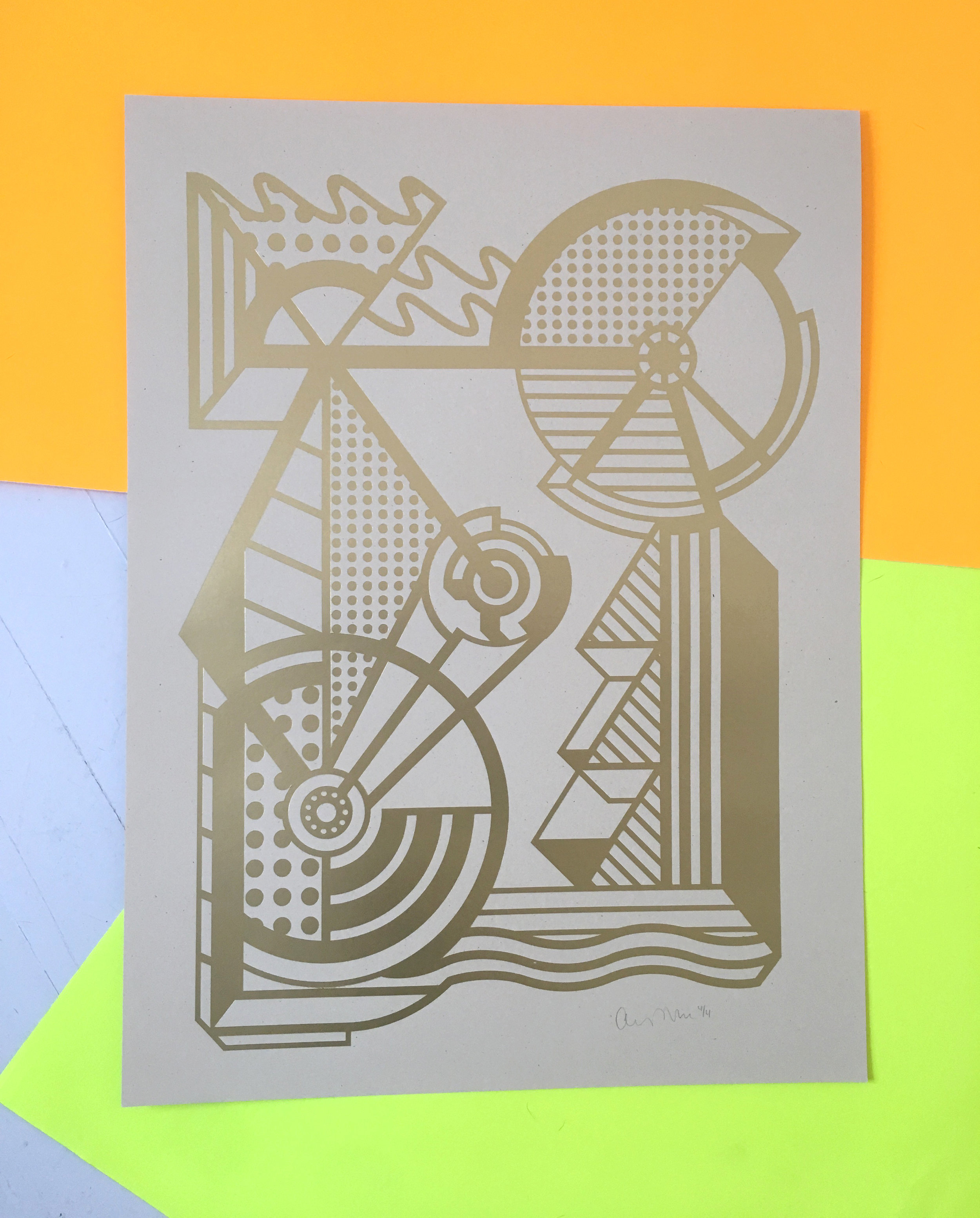 Gold Bicycle
Inspired by architecture and sculpture, this poster embodies the concept of the bicycle as a sculptural and kinetic art form that transports the character and essence of our city and environment.
18x24" Gold foiling by McIntosh Emboss on French Paper.
Three French Paper color versions available—Poptone Blue Raspberry (Turquoise) (Sold Out), Speckletone Madero Beach (Cream), Speckletone Kraft Brown.